About the Catskill Water Discovery Center
The Water Discovery Center is an educational organization that tells the story, past and present, of the New York City water supply system —

one of the most extraordinary municipal water systems in the world, one that promotes sound management of a working watershed, open to recreation, while protecting the precious natural resource of the Catskill Mountains. It tells the story of community sacrifice that came with the building of this water system; a story of the cultural heritage of the watershed communities; a story of the wondrous bounty that nature has bestowed on the Catskills and the care that must be taken to access, harvest, distribute, preserve and protect that bounty and fresh water everywhere.
Working with partners in the Arkville Recreation Hub, that include the Catskill Watershed Corporation, NYC DEP, DURR, Catskill Recreation Center, Central Catskills Chamber of Commerce, and many regional organizations including the Watershed Agricultural Council, Central Catskills Chamber of Commerce, Catskill Center, Catskill Forest Association, Frost Valley YMCA, and the Ashokan Center, the Catskill Water Discovery Center is providing educational opportunities and programs to inform and inspire the public about the importance of watershed management, land protection, and environmental stewardship.
VISIT THE CENTER:
located at
669 County Highway 38
Arkville, NY 12406
Open by appointment:
Call 845 586-6622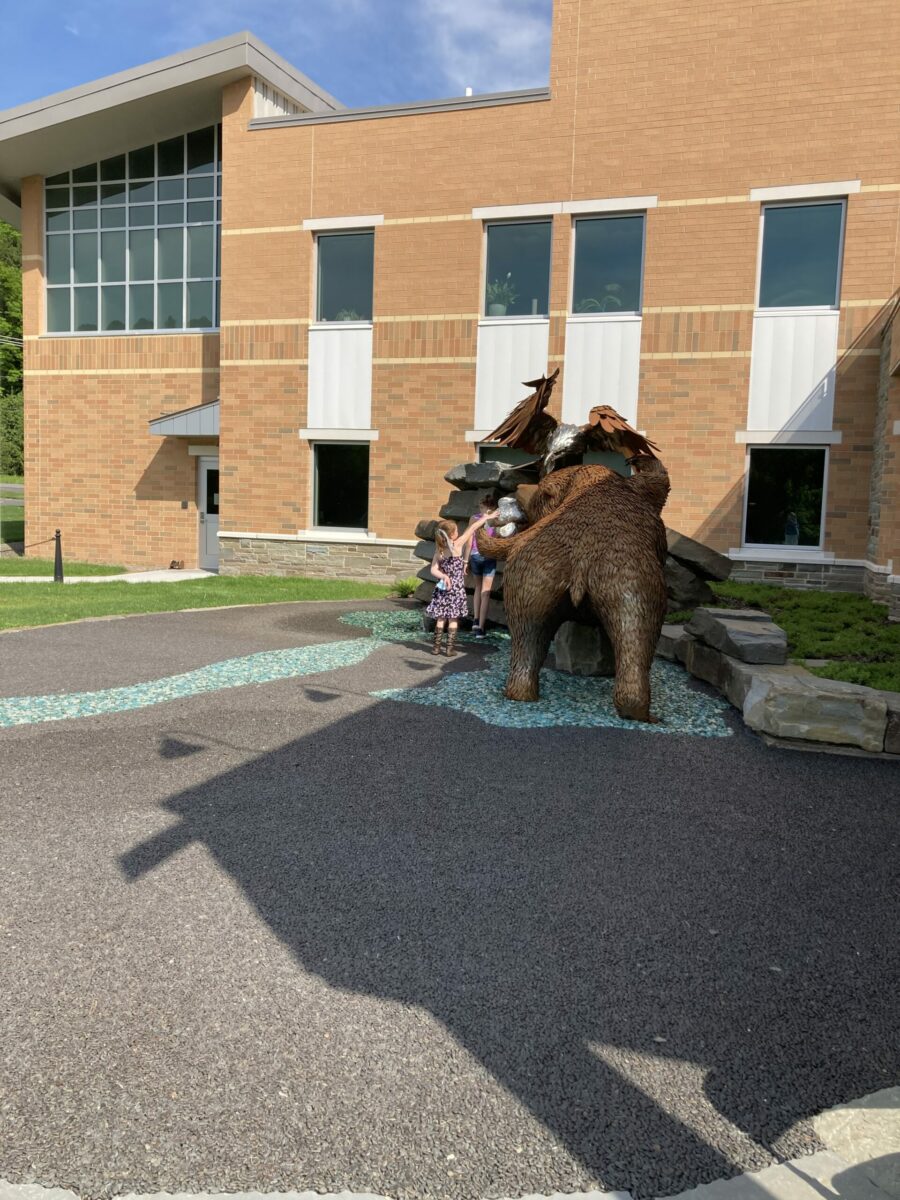 A young visitor appreciating the sculpture at the Water Discovery Center. Photograph courtesy of Kristen Rendler from DEP.