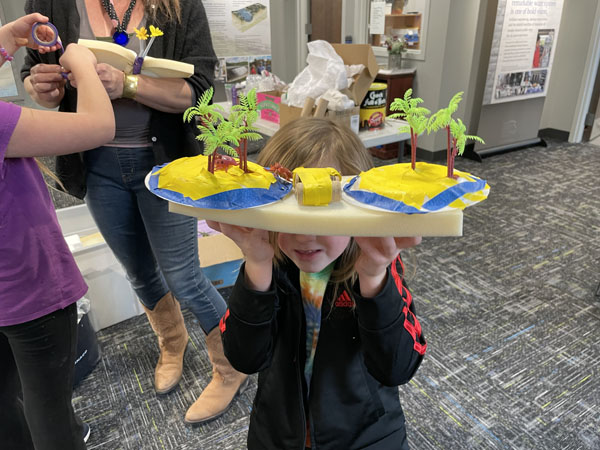 Winter 2023

Catskill Water Discovery Center
669 Hwy 38 Suite 3
Arkville, NY 12406
Children ages 4 – 9 are invited for art and creative playtime sessions at the Water Discovery's Exhibit Hall from 2 – 4 p.m on the following dates:
January 28
February 11 & 26
March 11 & 25
Artist facilitators will gently guide children's creative playtime as they create their own masterpieces out of recyclable and natural materials.
Register today! There is no fee for the program.
Inspired by the CAPE (Community Adventure Play Experiences) model:
https://www.sarahlawrence.edu/cdi/outreach/
Developed by Sarah Lawrence College's Child Development Institute, these creative play sessions foster kids creative spirits and abilities — and they're FUN!
Register your child
for up to five art/play sessions
by contacting:
Don Myers
Program Administrator
caapwdc@gmail.com
(845) 399-3913
Parent or responsible adult must be present (but will be encouraged to enjoy the company of other parents and learn about the Water Discovery Center.)
Masks are encouraged but not required.
We are required to cancel if there is snow that requires removal. Participants' parents will be notified directly.